Six Feet Under, Quills&Curiosities & Schadenfreude
Blinded by the world outside
I stay inside
Hardly know my name
But it's getting better by time
I saw something in the mirror
Someone is watching me
If I hide in the attic
They will never get to me
I found some rope on the floor
I have to build a trap
So I start on my machine
I'm never to be seen
All items featured aviable at the Ritual event!
Taxi
Six Feet Under – Laveau Bindi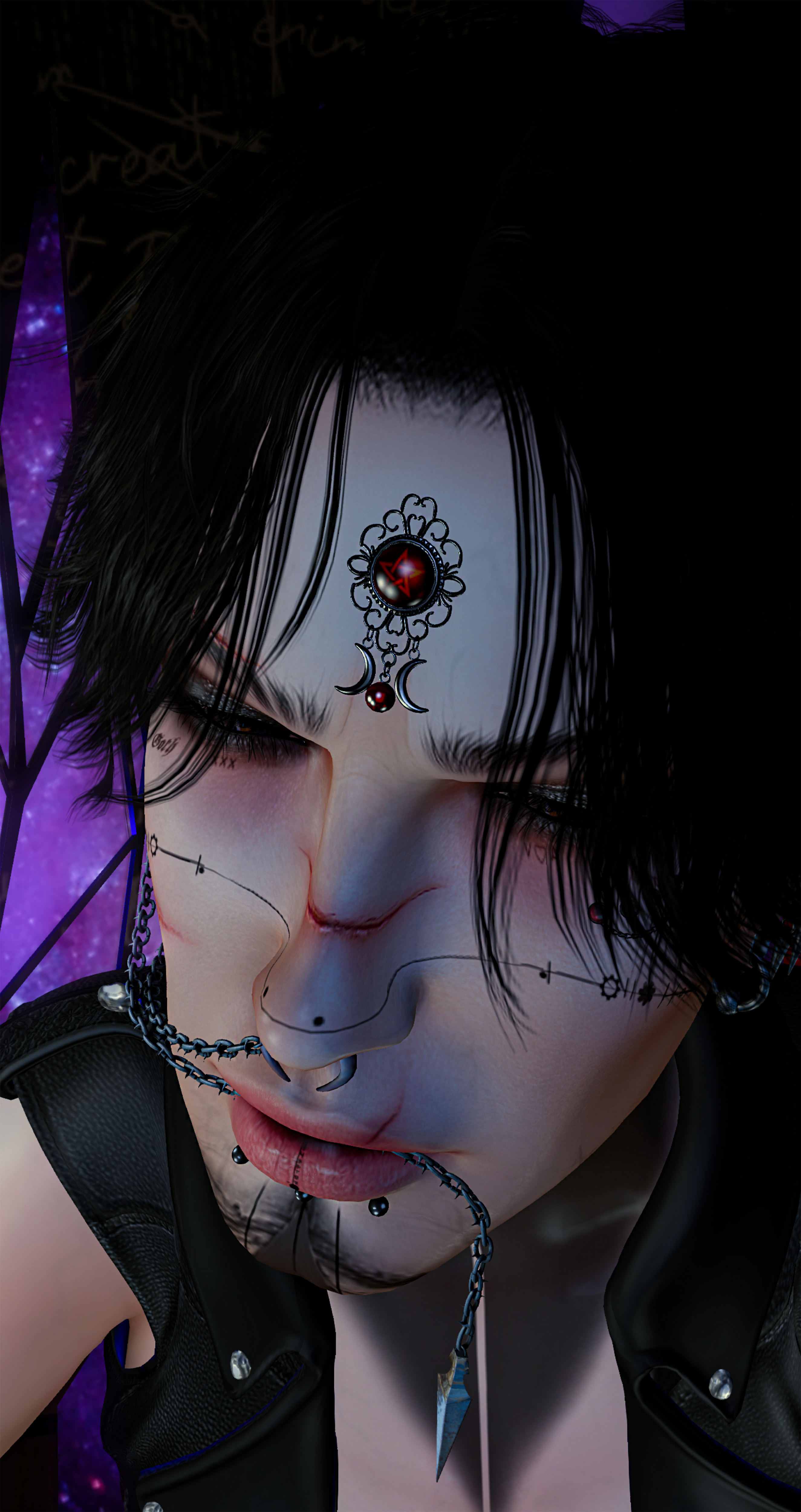 Six Feet Under crafted this lil piece of Ritual must have! it comes with a hud in 5 Metal, 9 Gem and 4 Orb Colors. Also it is resizteable to fit any shape you might use 😀
Get it at the Ritual Event running till 22nd of August!
Quills & Curiosities – Magic Shard Mirror
This lovely Mirror comes in 4 colors and one Costum version! in the Costum version you can add your own images the instruction for this is included!
Schadenfreude – Animal Skull Candles
Schadenfreude Brings you some Ritualistic flair with these skull candles aviable are Cat/Horse and midget Moose skulls. they are colorable via Hud and you can choose from no lighting to lighting (included the range of lighting)
so now its your turn to check out teh event and find your stuff 😀
Aramis Wears:
Head – Lelutka River EvoX
Body – Maitreya Lara Flat
Hair – Dura B102
Ears – LÉmporio Athan 2.0
Jacket – Asteroidbox Adrian Jacket @Mainstore
Top – Asteroidbox Ryan Tank
Sleeves – Asteroidbox Idya Top Sleeves
Pants – Asteroidbox Riley Outfit Pants
Nose Chain – Codex Valanga Septum