Struts, Six Feet Under, Achromance & Vae Victis
I am a child of the night
Sleepy brother is death!
I am a child of the night
If the morning comes, I'm terrished…
Since I reinvented myself
my old skin no longer fits
A rag dress of pale meat –
Now is the time for something new!
All Items Featured are aviable at the Ritual Event (running till 22nd of July!)
Struts – Lioncourt Chandelier
From the Talented hands of Struts comes this Beautyful chandelier! with 2 leves of brightness it will enlight your home and comes in silver or gold so theres no questiion that this fine piece of glam will fit your home! Get it at the Ritual event!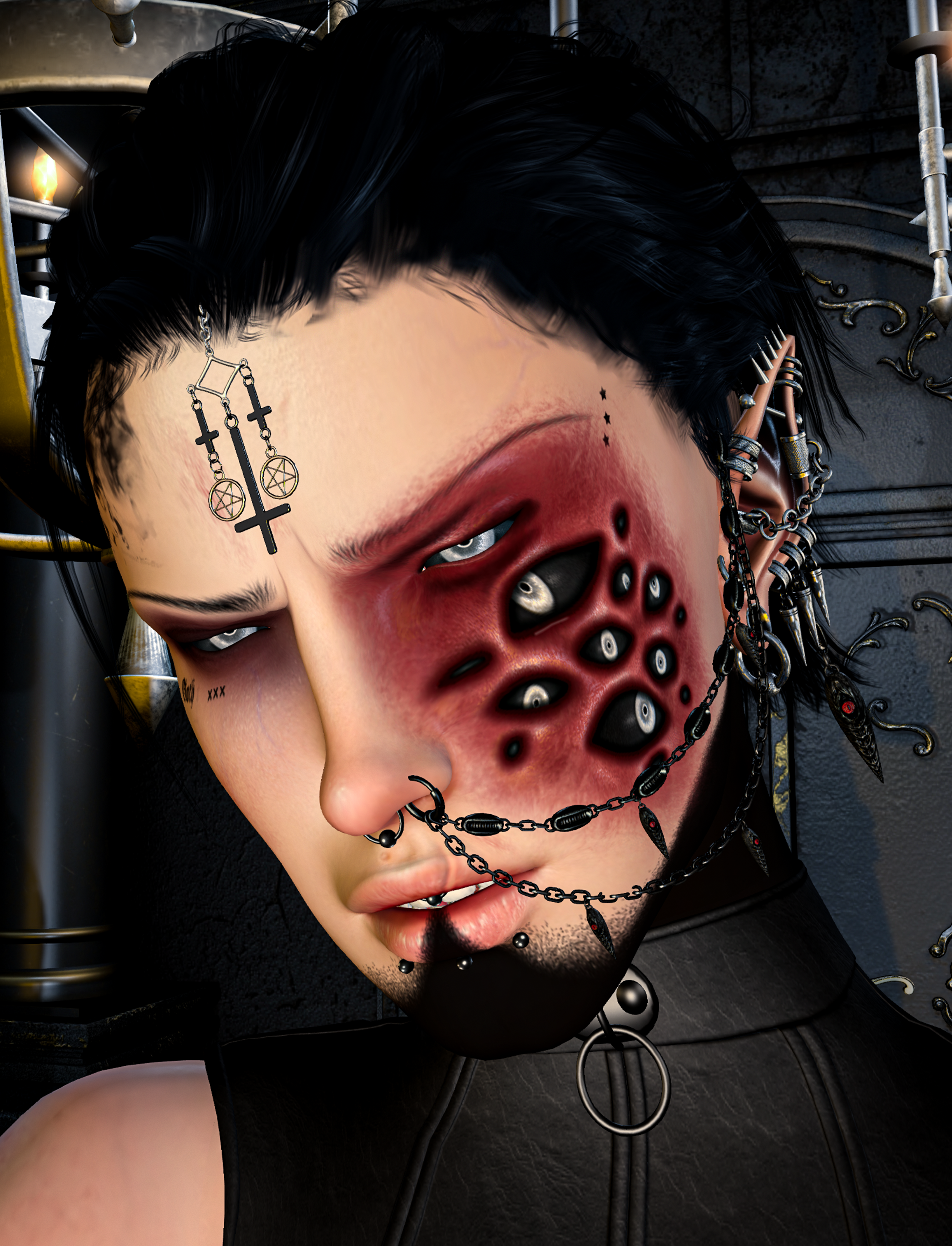 Six Feet Under – Sammael Bindi
Show to the world in what you belive! The Sammael Bindi comes unisex and with a hud to choose from 4 Metals for every part of it! It´s rezisable to fit all shapes and heads! Get this also at the Ritual Event!
Vae Victis – Zealots Oath Tatto
This fine Painted Tattoo for your arms comes with BoM and Mateial Appliers for Omega and Maitreya you can choose from 4 color options to Make it look the Way you want it!
Achromance The Melady Head Tattoo
Keep your eyes open with this creepy/lovely Tattoo. It comes with BoM Textures for the scar and the eyes and Materials for Lelutka. Also eye appliers for lelutka are included. you can choose from 4 scar tints and 8 eye colors so take a look at the Ritual Event!
Aramis Wears:
Head – Lelutka River
Body – Maitreya Flat
Hair – Dura B105
Ears – LÉmporio Athan 2,0
Nose Chain – Cerberus Tyrant Chain
Top – Poison Rouge Mesalina Top
Skirt – LÉmporio SIlent Skirt
Nails – AH Crystal Nails
Scars Markings ect. – MNix Of The White Crow and TF